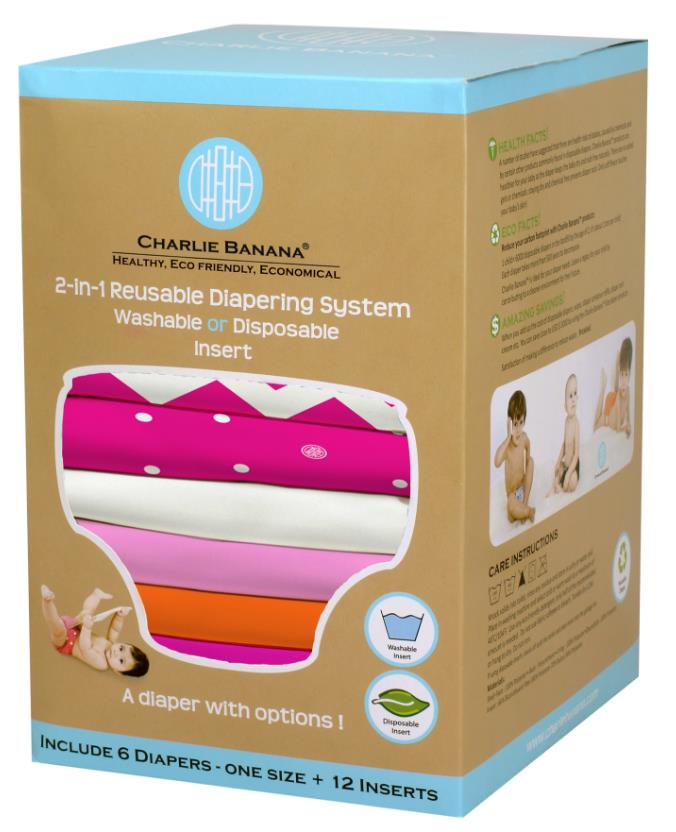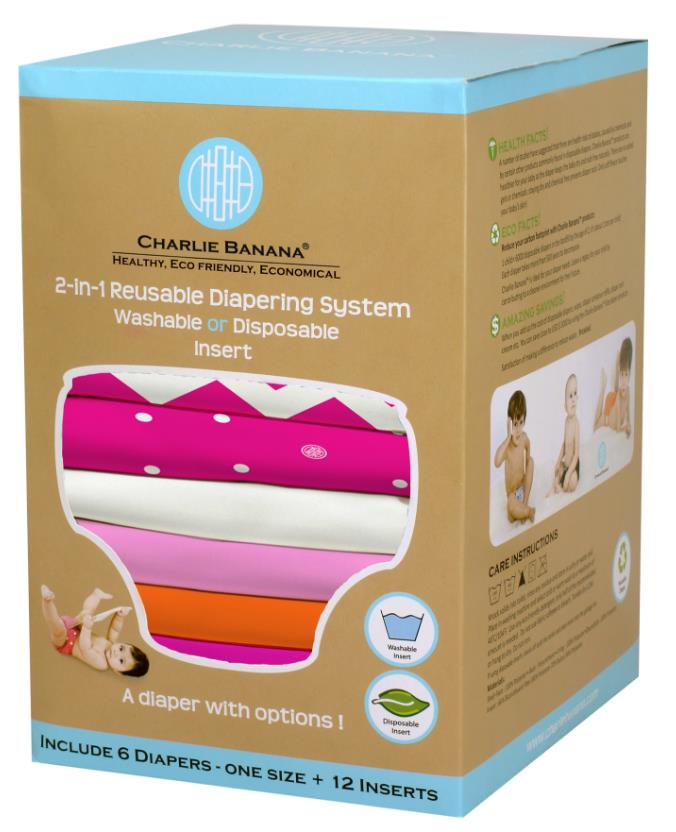 Charlie Banana
Charlie Banana 6 件裝 環保尿片 (均碼) tutti gucci
4897025614185
Favourite
Charlie Banana® Reusable Diapering System, 6 Diapers and 12 Inserts (One Size)
Size:
One size fits babies from 0 to 36 months (6 - 35 lbs.)
Waist: 10" - 24"
Thigh: 4.5" - 14"
Rise: 12" - 16"
Materials:
DIAPER: Inner layer is made of soft fleece which is hypoallergenic and stain free
INSERT: Chemical, perfume and chlorine free (great for sensitive skin)
How about Charlie Banana® One Size?
The One Size diapers may be used from birth through to the potty training stage, by simply adjusting the leg elastic as your baby grows. You will need a minimum of 24-36 diapers.
The innovative, high quality and earth-friendly Charlie Banana® Reusable Diapering System includes 6 cloth diapers and 2 highly absorbent, reusable (washable inserts). The resizable safe-snap system allows the one-size diaper to adjust as your baby grows. Highly absorbent inserts make these cloth diapers great for both daily and overnight use.
Can be used with both washable and disposable inserts