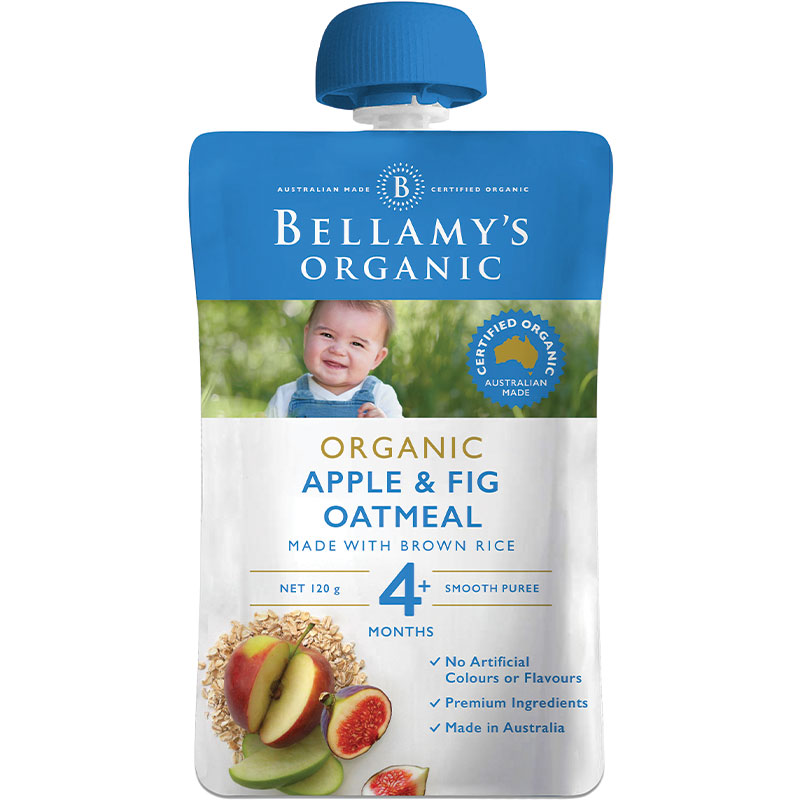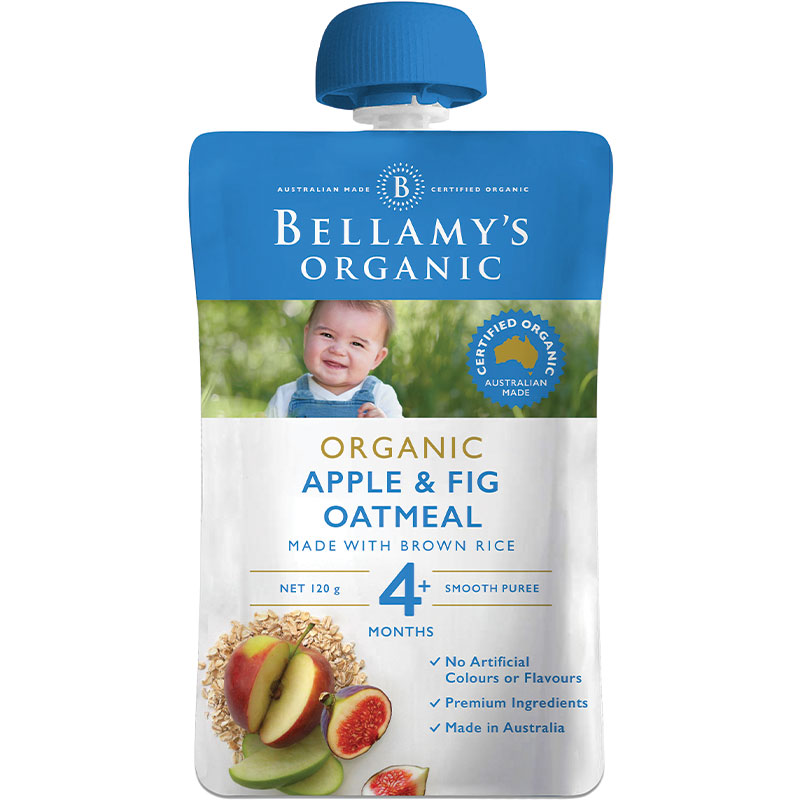 Bellmay's
Bellamy's Organic Apples, Figs and Oatmeal 4m+
9332045001218
$ 23
Favourite
Notify Me
Bellamy's Organic Apples, Figs and Oatmeal 4m+
Organic oatmeal and fig apple puree is very delicious and portable, giving babies a mixed fruit flavor. Compared with eating fruit alone, this product is not only delicious, but the added organic oats and organic brown rice can continuously release energy and increase fiber content.
Suitable for consumption for 4 months or more
No artificial colors or fragrances
Quality raw materials
Australian origin
Certified organic food by NASAA and ACO
Transparent bag for easy preview
BPA-free packaging
Anti-suffocation safety cover
Allergen Information:
Contains oats (gluten).
May contain traces of milk and soy.
ingredient
Organic Apple Juice (36%)
Organic oatmeal (20%)
Organic Apple Puree (16%)
Organic brown rice (13%)
Acidity regulator (citric acid, ascorbic acid)
Organic Cinnamon
Capacity: 120g