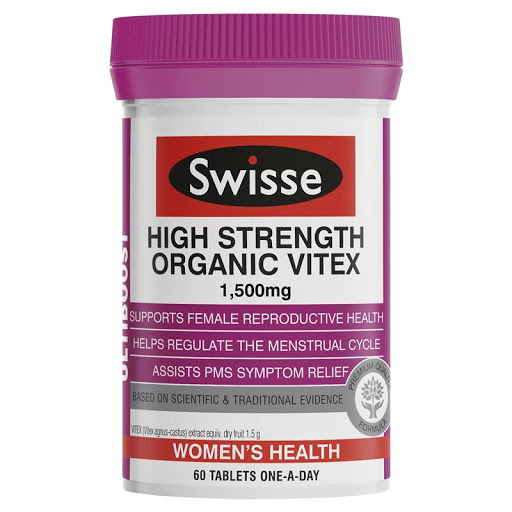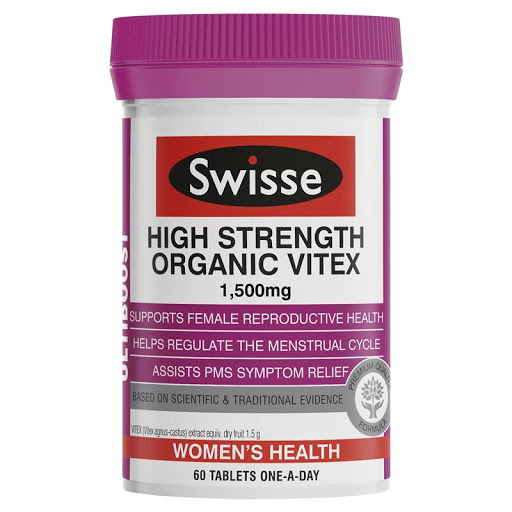 Swisse
Swisse Organic Vitex 1500mg 60 Tablets
9311770598811
$ 107
Favourite
Add to Shopping Bag
Swisse Ultiboost High Strength Organic Vitex is a premium quality, high strength formula traditionally used in Western Herbal Medicine to support female reproductive health, for the relief of premenstrual symptoms and to help maintain healthy hormonal balance.
Female Reproductive Health
Vitex is traditionally used in Western herbal medicine to support a healthy female reproductive system.
Menstrual Cycle Regulation
Vitex maintains hormonal balance to regulate the menstrual cycle and decrease irregular periods.
PMS Symptom Relief
Vitex helps to relieve symptoms and reduce the occurrence of pre-menstrual tension such as mood swings, irritability, aggression, confusion, mild fluid retention, breast pain and tenderness, abdominal bloating and mild tension headaches.
Menopause Symptom Relief
Vitex helps relieve and reduce the occurrence of menopausal symptoms such as irritability, mood swings, night sweats and excessive perspiration from hot flushes.
Certified Organic
Swisse Ultiboost High Strength Organic Vitex contains certified organic vitex agnus-castus.
EACH TABLET CONTAINS:
VITEX (Vitex agnus-castus extract 15 mg) equiv. dry fruit, 1.5g
ALLERGEN INFORMATION
No added lactose, yeast, egg, artificial flavours or artificial colours.
ADULT DOSAGE:
One tablet daily upon waking, or as directed by a healthcare professional.
STORAGE:
Store below 25°C. Do not use if cap seal is broken.
WARNINGS:
Vitex agnus-castus may affect hormones and medicines such as oral contraceptives. Consult your health professional before use.
If fluid retention persists, seek medical advice.
If symptoms persist consult your healthcare professional.