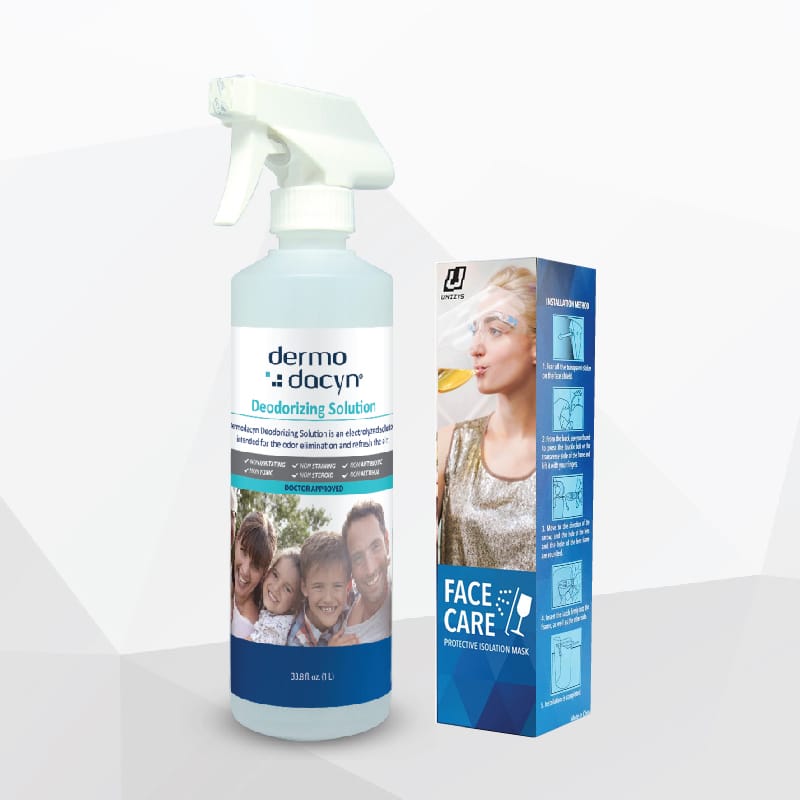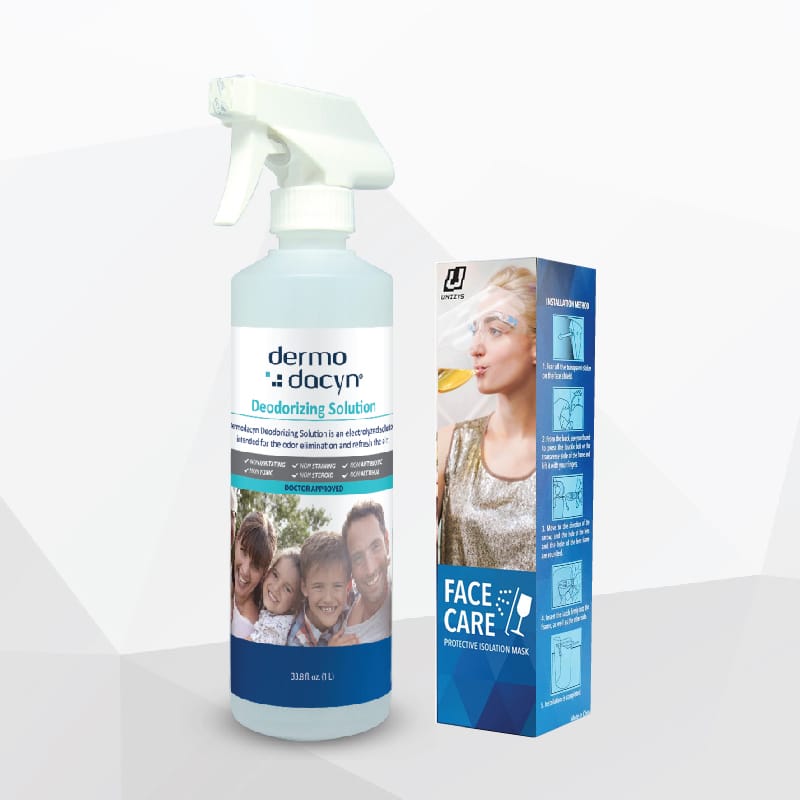 Dermodacyn - Disinfecting Solution 1 liter + Nano Diff Mist Sprayer
7502273991700
$ 342
Favourite
Add to Shopping Bag
Dermodacyn Disinfecting Solution is the only sanitizing solution designed and recommended to be used in the presence of Humans' – safe to exposing the public to the solution for consistent cleaning and disinfecting.
Eliminates 99.999% of bacteria and viruses including H7N9, H5N1, MRSA, Straph and Strep, S. Aures and E. Coli.
Naturally neutralises odors and increases air freshness.
Safe in areas around eyes, ears and mouth.
Safe when inhaled in lungs.
Safe for use by infants, children and elderly.
Medical grade and FDA approved.