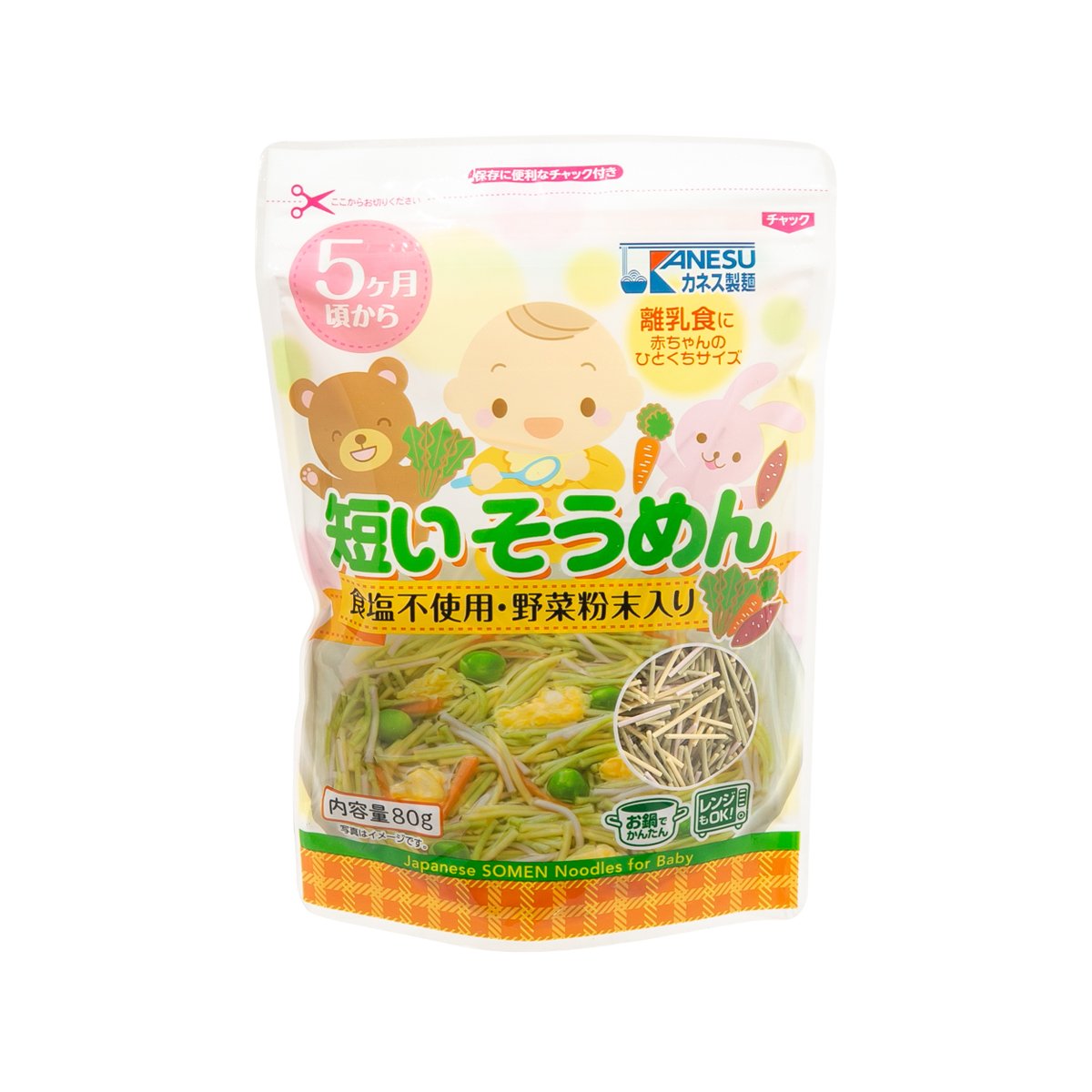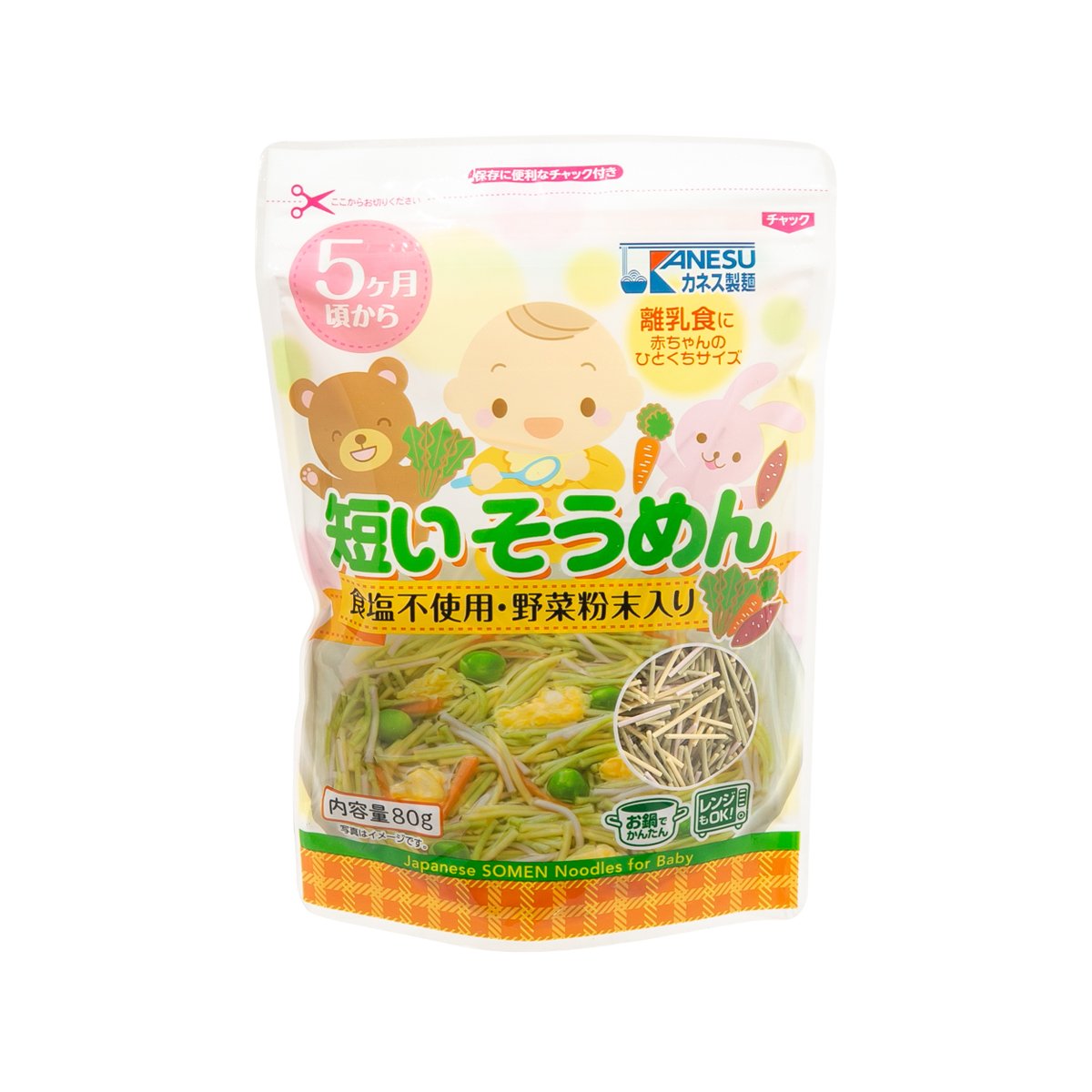 【New Arrival】
KANESU Baby Unsalted Noodles With Vegetable Powder 80g (5m+)
4972328280159
$ 22
Favourite
Add to Shopping Bag
Kanesu noodles Salt-free short somen (with vegetable powder)
No salt used Since it is made only from wheat flour without using salt, you can cook the boiled juice as it is in one pot.
Can be cooked in the microwave Because it is short somen noodles (about 2.5cm each piece), it can be cooked in the microwave, making it a perfect item for busy mothers.
Easy to save It is an item with a zipper, which is rare for dried noodles, so it is easy to store.
From small children (5 months old, infants) to the elderly It can be eaten from 5 months old infants. In addition, it is an item that even elderly people can easily and safely consume.