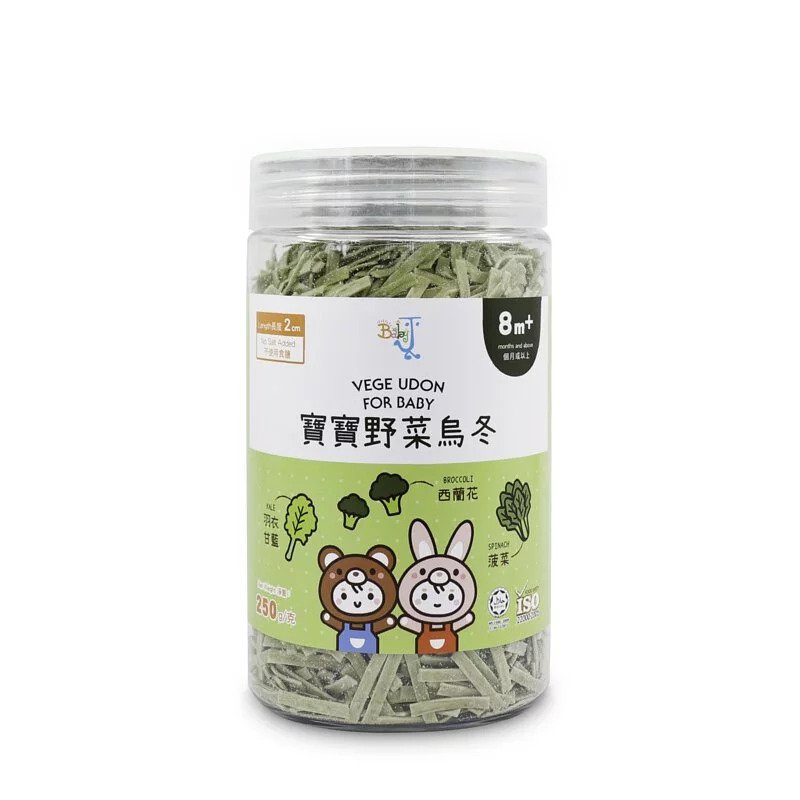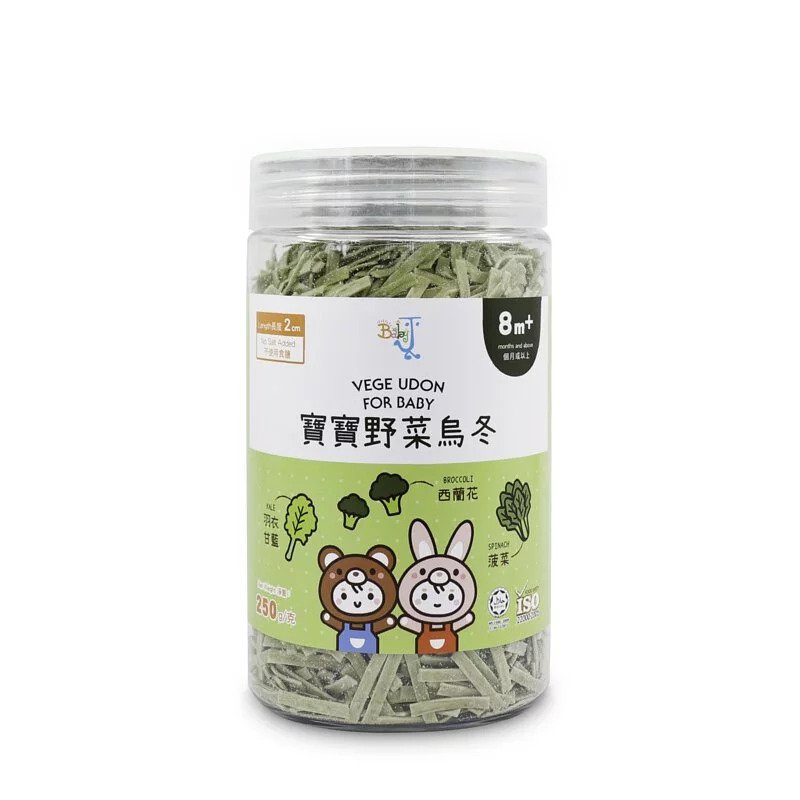 Baby J
BabyJ - Vege Udon for Baby (Broccoli, Spinach & Kale) 250g (8m+)
9555443102534
$ 36
Favourite
Add to Shopping Bag
1) Only made from wheat flour and vegetables
2) No salt added
3) Non-GMO, no preservatives, no artificial colors, no food additive
4) Halal certification, ISO certification
5) Each noodle is cut into 2cm, which is very suitable for weaning food
6) Suitable for 8 months or above

Direction: Put noodle into 250ml boiling water, cook for 4-5 minutes, cooking with meat and vegetables to make the noodles more palatable. It can serve with dried mixed noodles, cold noodles, soup noodles.
Storage: Store below 28°C. Store in a cool, dry place away from direct sunlight.
*The product contains gluten wheat