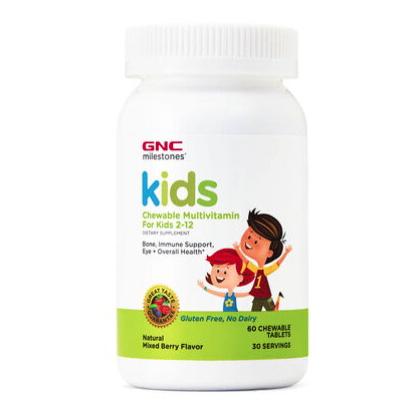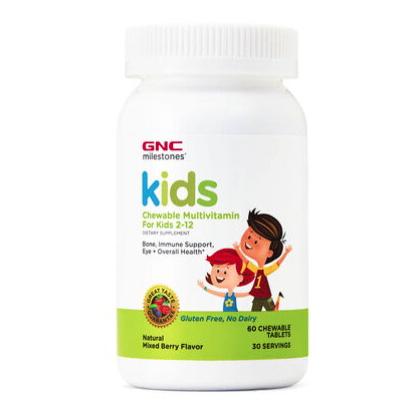 GNC
GNC MILESTONES™ Kids Chewable Multivitamin For 2-12 Years Old
048107179601
$ 109
Favourite
Add to Shopping Bag
Features
Chewable multivitamins for kids in delighting berry flavor
20 essential nutrients to support children's health concerns i.e. growth, immunity & energy level
Suitable for 2-12 years old
Benefits
Fill nutritional gaps & prevent nutrient deficiency (which may occur due to imbalanced or picky eating)
So children get sufficient nutrients for their optimal growth and development
Strengthen immunity
Don't fall sick so often/less susceptible to common infections (cold, flu, fever)
Increase energy level & stress-coping ability
Have good energy level for growth, metabolism, learning, playing, etc.
Improve the body's ability to cope stress– making their daily activities more enjoyable
Direction of Use
As a dietary supplement, for children 2 years and older, take two tablets daily. For children 6 years and older, one additional serving can be taken daily or as directed by your pediatrician.