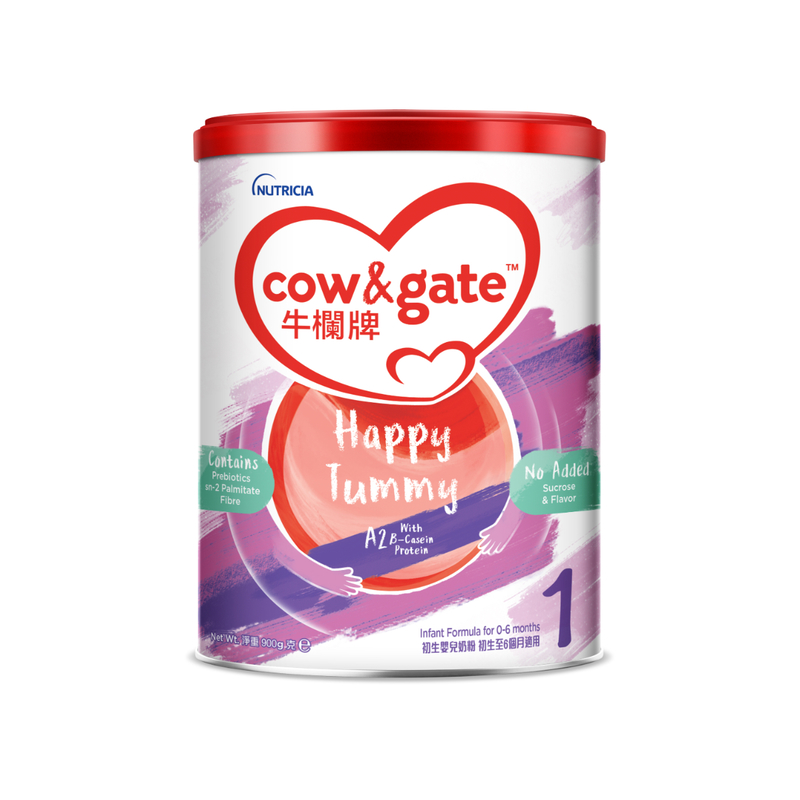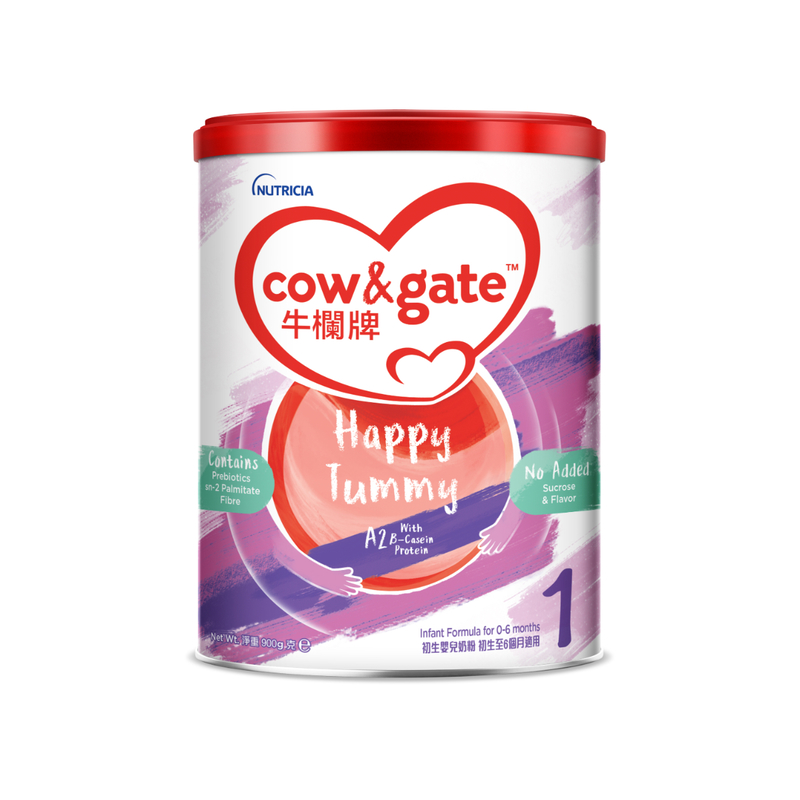 Cow&Cate
(New) Cow & Gate Happy Tummy Stage 1 900g
9418783008532
$ 293
Favourite
Add to Shopping Bag
Origin
New Zealand
Product Description
Formula designed to support gut health
-Precious natural A2 type β-casein protein for absorption in the gut
-European Patented blend of natural milk fat and prebiotics GOS/FOS; sn-2 Palmitate from natural sources
-Contains Dietary Fibre (5.9g/100g) and DHA
How To Use
PREPARATION INSTRUCTIONS
1. Wash hands and clean preparation area. Sterilize bottles, teats and utensils by boiling or using approved sterilizer.
2. Boil safe drinking water and allow to cool to 40oC. Measure the required volume of warm, boiled water into a sterilized feeding bottle.
3. Use only the enclosed scoop. Fill the scoop lightly and level off. Avoid compacting powder.
4. Always add one level scoop of powder for each 50 ml of water. Cap the bottle and shake briskly to completely dissolve the powder.
5. Test temperature on wrist before feeding. Feed immediately (do not store). Discard unfinished feeds.
Powdered formula milk is not a sterile product and may become contaminated during preparation.