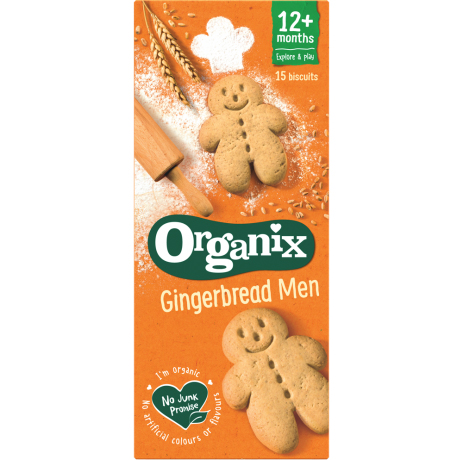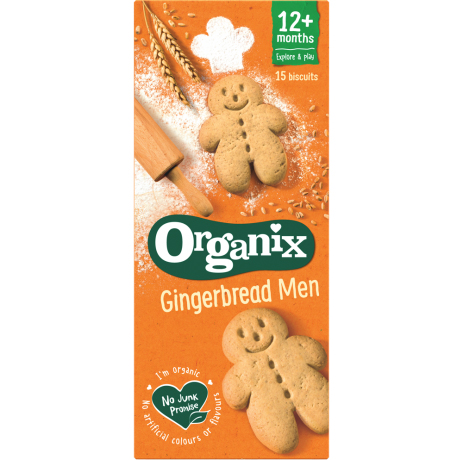 Organix
Organix - Mini Gingerbread Men Biscuit 135g
5024121222207
$ 56
Favourite
Add to Shopping Bag
Description
Organic Gingerbread Cookies For Toddlers
Run, run as fast as you can and try to catch one of our Gingerbread Men biscuits!
A great snack to take exploring every day. Full of spice and all things nice - why not try decorating each Gingerbread Man cookie with your toddler?
Our organic gingerbread biscuits for toddlers contain absolutely nothing artificial.
Made using the best organic ingredients, such as wholegrain wheat flour, grape juice and ginger,
they're great for growing toddlers to snack, play and explore.
Our Organic Ingredients
Wholegrain wheat flour 30.5%
Wheat flour 30.5%
Grape juice concentrate 28.7%
Sustainably sourced palm oil 6.1%
Sunflower oil 3.4%
Raising agent (sodium bicarbonate)* 0.5%
Ginger powder 0.3%
Thiamin (Vitamin B1)* <0.1%
Total 100%
*Raising agent (sodium bicarbonate) and Thiamin have no organic certification.