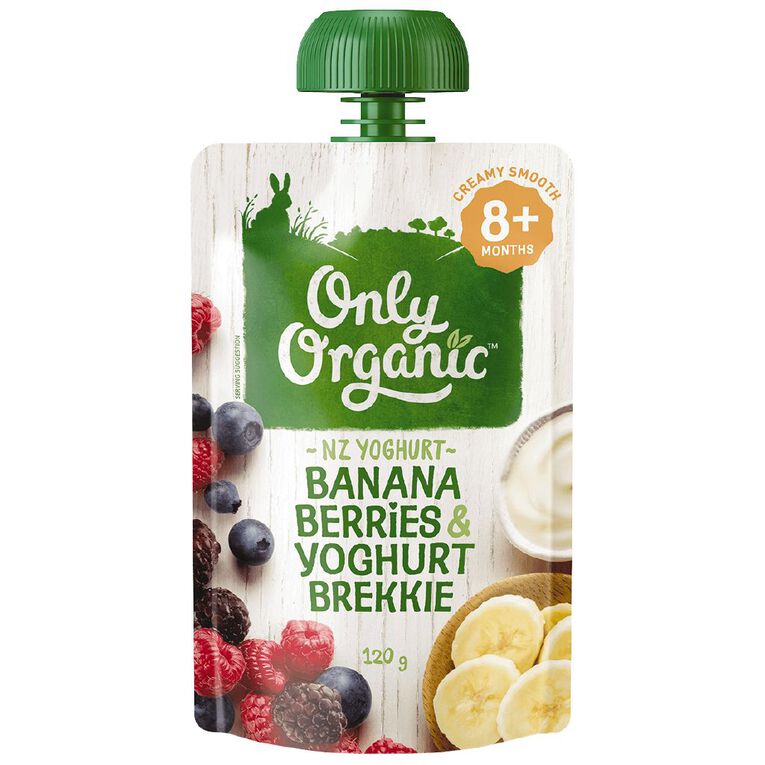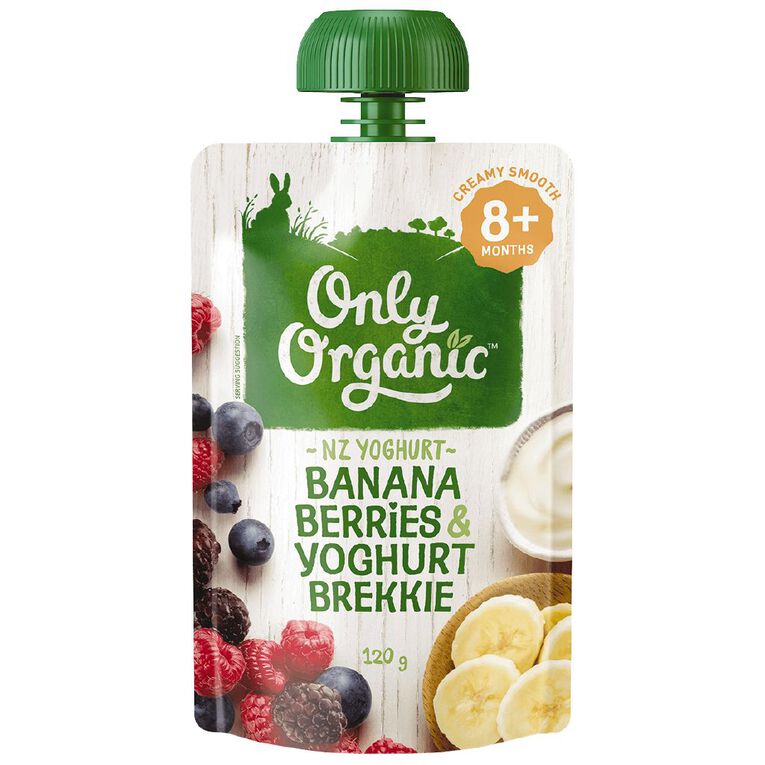 Only Organic
【New Arrival】
Only Organic - Organic Banana, Berries & Yoghurt 120g
9403145303219
$ 29
Favourite
Add to Shopping Bag
Only Organic new yoghurt dessert are made from organic yoghurt, fruit and cereal. Banana, berries & yoghurt is the perfect smooth texture yoghurt dessert made from organic banana, apple, raspberries, blueberries, blackberries, yoghurt and rice cereal.
Product Features
Certified Organic
Made in New Zealand
No artificial flavours or colours
No added preservatives
For 9 - 36 months
Ingredients:
Banana (40%)*, Apple*, Water, Berries (Raspberry, Blueberry, Blackberry)(8%)*, Yoghurt (Milk)(5%)*, Ground Rice*, Whole Milk Powder*, Vitamin C.
*Certified Organic Ingredients